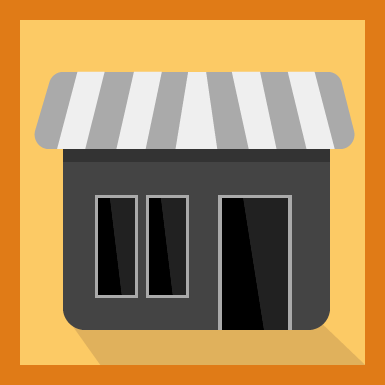 Repair
Stop in our store anytime during regular business hours to drop off your computer for diagnostics and repair!
We offer a variety of software and hardware repairs such as virus removal, laptop screen replacement, hard drive replacements, and more.
Sales
We offer a selection in-store of:
refurbished laptops and desktops
computer and phone accessories
a variety of cables and adapters
generic computer parts like SSDs, power cords, desktop fans and cabling, etc.
Consulting
Need help resetting a password or signing back into your email? 
Whatever computer or tech-related issue you are having, we'd be happy to see if we can help you with it.
In-Store Repair
Some of our services include:  hardware replacement/upgrades, software installation, thermal cleanings, virus removal and more.
Diagnostics
Computers, both Mac and PC, can be tested by our technicians in the store for a flat rate. This rate will go towards any additional service that is done on the computer.
Computer Repair
Accidents happen and computers can break down, let us take a look and see if we can fix it! Drop off your computer for our testing service so we can diagnose the issue and give you an estimate on what it will take to get it going again.
Software Fixes
Some computer problems can be due to issues within the Operating System (Windows, Mac, etc) or bloat apps or malware running in the background. We have services to remedy these types of issues.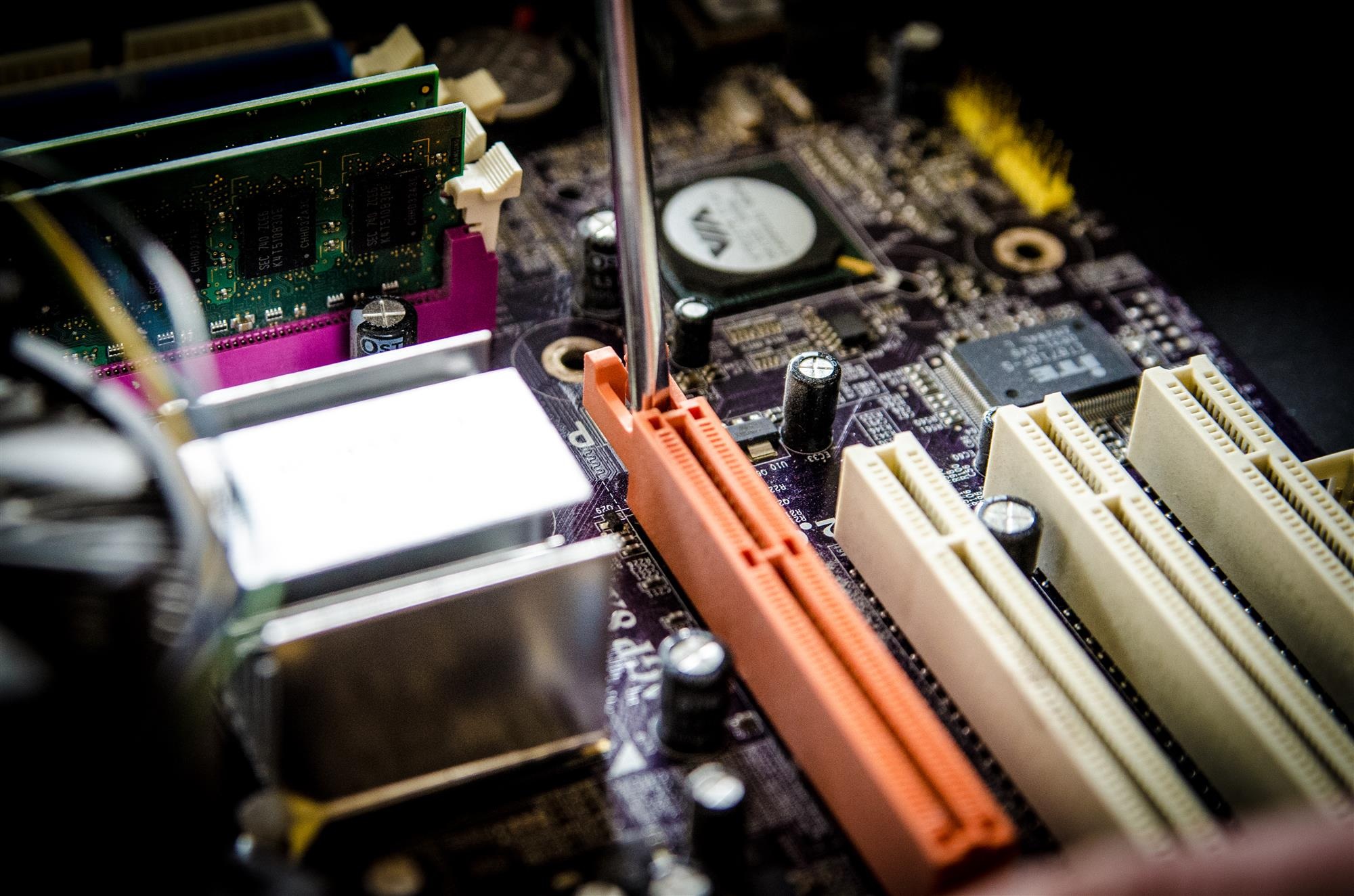 In-Store Sales
COMPUTERS
We offer business-grade desktops and laptops both new and refurbished. Some hardware customizations are available such as RAM and hard drive upgrades.
PARTS
We have a variety of parts in-store such as solid-state drives (SSDs), add-in cards, desktop fans, desktop cabling, and other miscellaneous parts.
ACCESSORIES
We sell accessories such as wireless mice, keyboards, flash drives, SD cards, chargers, serial cables, USB-C adapters, display cords and adapters, and more.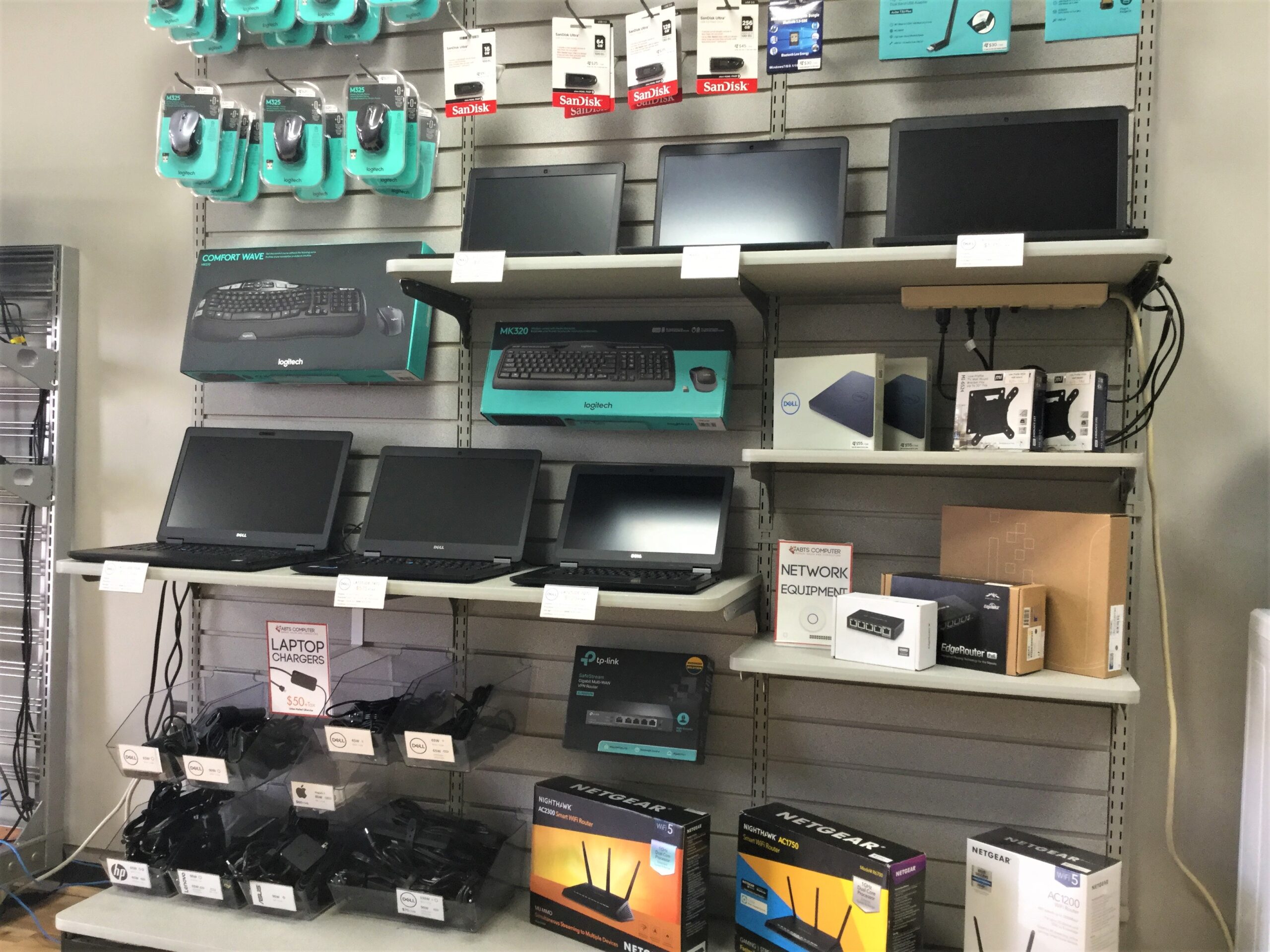 In-Store Consulting
CONSULTATION
Sometimes computer issues can be resolved without dropping off your computer for diagnostics or is simply easier to do while you are here with us. Appointments are preferred for consultations, but are not required.
PURCHASE CONSULTATION
Looking to buy a new or refurbished computer? Our experts will work with you to find the right computer for you!
TUTORING & TRAINING
Whether you are just learning to use a computer or have been using them for years, we can help you adjust to
the computer and customize it to fit your needs.